Montana Realty
Even more, Southwest Montana is a home – a place that holds memories, relationships, milestone events, treasured possessions and all that is most important to you. The professional Realtors at Big Sky Sotheby's International Realty have the uncommon knowledge, resources and love of Southwest Montana to make an ideal match for you and the places of your dreams. As a member of Sotheby's International Realty® network, Big Sky Sotheby's, we offer expert realty advice on Paradise Valley real estate, Livingston ranches and Paradise Valley homes as well as real estate in Gallatin County. Gallatin County is home to Bozeman Montana and Belgrade Montana; two highly sought after communities. Southwest Montana offers many recreational opportunities and is in close proximity to Yellowstone Park.
Learn more about land conservation on Montana ranches and properties here.
Scenic Southwest Montana Real Estate.
Southwest Montana Real Estate
Southwest Montana is rich in beauty, wildlife and real estate. From Yellowstone Park to Bozeman, Montana, from Paradise Valley to Livingston, Montana, Southwest Montana has a great deal to offer for potential homeowners.
Montana land in Southwestern Montana has never been more in demand than it is today. Whether it's a second home or your primary residence, Southwest Montana ranches and homes offer the best in Montana realty.
Gallatin County's Majestic Views and Magnificent Realty.
Gallatin County Real Estate
Gallatin County in southwest Montana is highly sought after for its beautiful landscapes, Gallatin realty, sprawling Montana ranches and proximity to Yellowstone Park. Home to the growing community of Bozeman, Montana, Gallatin County borders Park County and the popular city of Livingston, Montana.
Montana land and realty have boomed in Gallatin County during the past ten years, with an increase in Gallatin real estate and escalating sales of Gallatin County homes. Gallatin property ranges in price from approximately $100,000 to several million dollars.
The Lastest Gem in Montana Real Estate: Belgrade.
Belgrade Montana Real Estate
Belgrade is centrally located in the heart of Gallatin Valley and is currently one of the fastest-growing cities in southwestern Montana. Belgrade homes and Belgrade land are on the rise, with a range of Belgrade realty available, from expansive ranches to custom homes and parcels of land. Belgrade offers a variety of recreational opportunities with close proximity to Yellowstone Park, Bridger Bowl Ski Resort and Big Sky Ski Resort.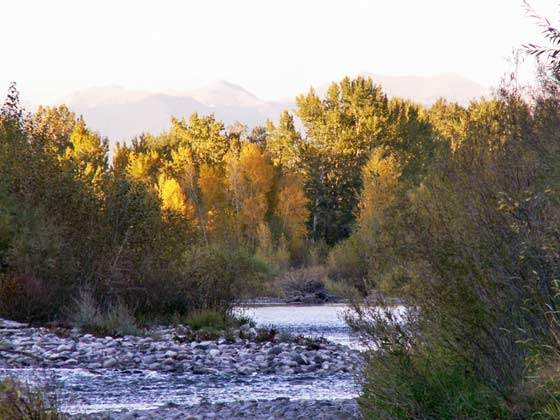 Luxury Living in Bozeman, Montana.
Bozeman Montana Real Estate
Bozeman is one of the largest cities in Southwest Montana with a population of 36,325 (2006). Bozeman real estate is highly sought after because of its beautiful landscapes, sprawling Montana ranches, easy access to many blue ribbon fly fishing rivers such as the Gallatin River, Madison River and Yellowstone River and close proximity to Yellowstone Park. Bozeman is home to Montana State University – Bozeman. Gallatin Field Airport serves Bozeman and people looking for Bozeman Montana real estate, Bozeman properties, homes and land. Locals are known as Bozemanites and the local newspaper is the Bozeman Daily Chronicle.
Bozeman land and realty have boomed in Gallatin County during the past ten years, with an increase in Bozeman real estate and escalating sales of Bozeman homes.
Luxury Living in Paradise Valley & Livingston.
Livingston, Montana Real Estate
Livingston, Montana and Paradise Valley are home to some of southwest Montana's most desirable properties. The Livingston and Paradise Valley areas offer amazing real estate opportunities, including Paradise Valley ranches, Livingston County homes and Paradise Valley land, many of which feature 360-degree mountain views.
Livingston is located near the Yellowstone River, in between the Gallatin and Crazy Mountain ranges, and is surrounded by the Absaroka-Beartooth Wilderness area. Livingston, Montana flows south into the Paradise Valley, which extends to Yellowstone Park. This area is aptly called Montana's paradise, surrounded by four mountain ranges and the Yellowstone River running through.
Scenic Yellowstone National Park.
Yellowstone Park
Yellowstone National Park was established in 1872 as Montana's and the nation's first national park. Yellowstone draws hundreds of thousands of people each year who come to see the multitude of wildlife, the famous Old Faithful, the Grand Canyon of the Yellowstone, and hundreds of geysers and hot springs that fill Yellowstone Park.
Visitors to the park also experience the beauty of southwestern Montana, including Gallatin County, Livingston, Paradise Valley and West Yellowstone as they make their way to Yellowstone Park.